Knowhere
Bias
News provides an invaluable service to society. News shapes our opinion and perspective and arms us with the facts. So, when news is biased, it can have a dangerous result. Knowhere eliminates bias bringing a genuinely balanced perspective to its readers who want the straight facts.
Advertising Campaign
Brand Identity
Brand Strategy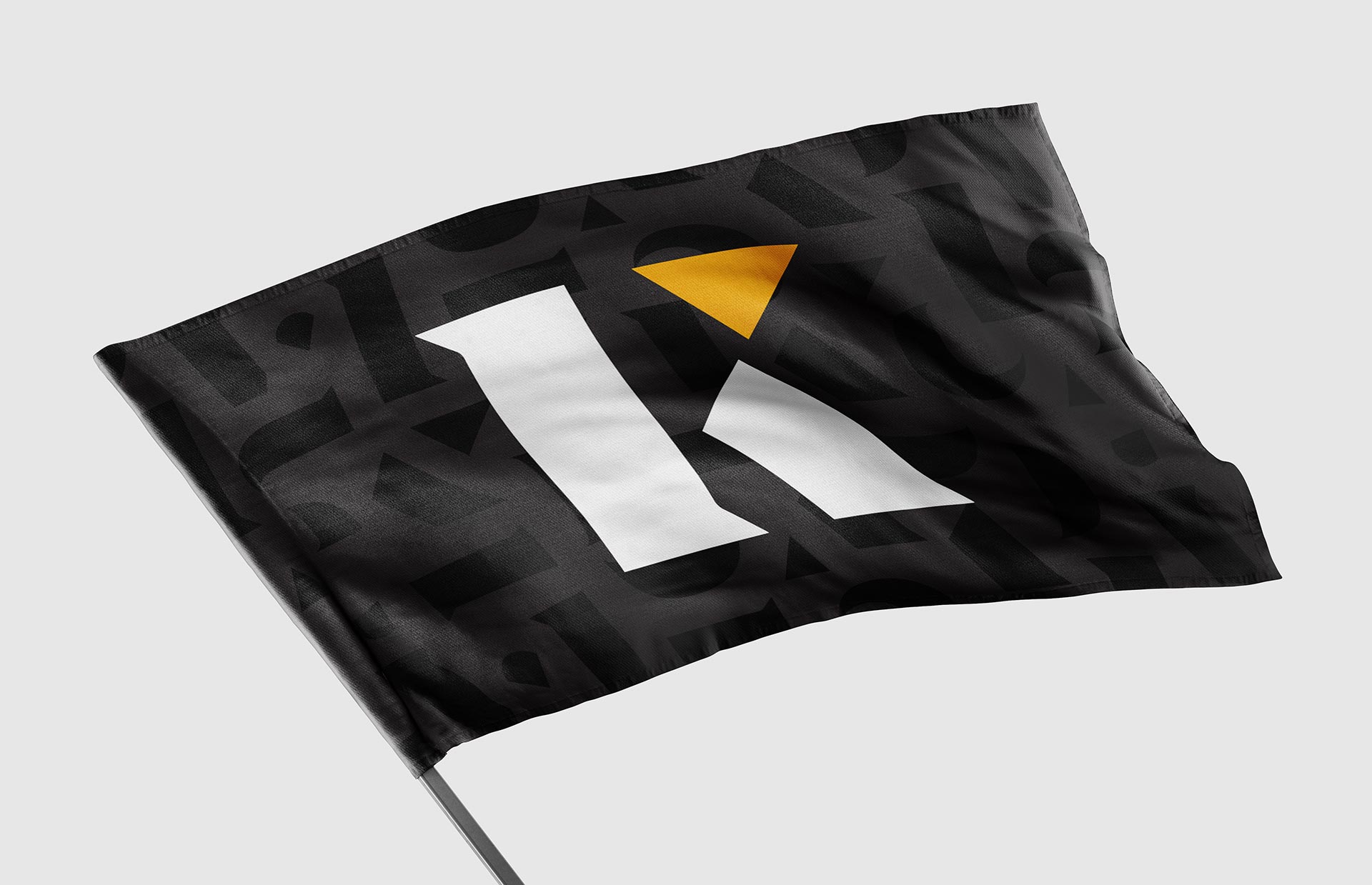 Tale of the tape.
The impact of digital media has changed the distribution of information and news forever. The growth of communities that no longer support local news, news deserts, and ever-increasing bias has made it harder than ever for readers to get the facts. Knowhere is a North American newsgroup on a mission to eliminate bias by being the world's number one reference for factual news, powered by artificial intelligence (AI). We evolved Knowhere's brand from an amateur tech start-up to a legitimate news organization.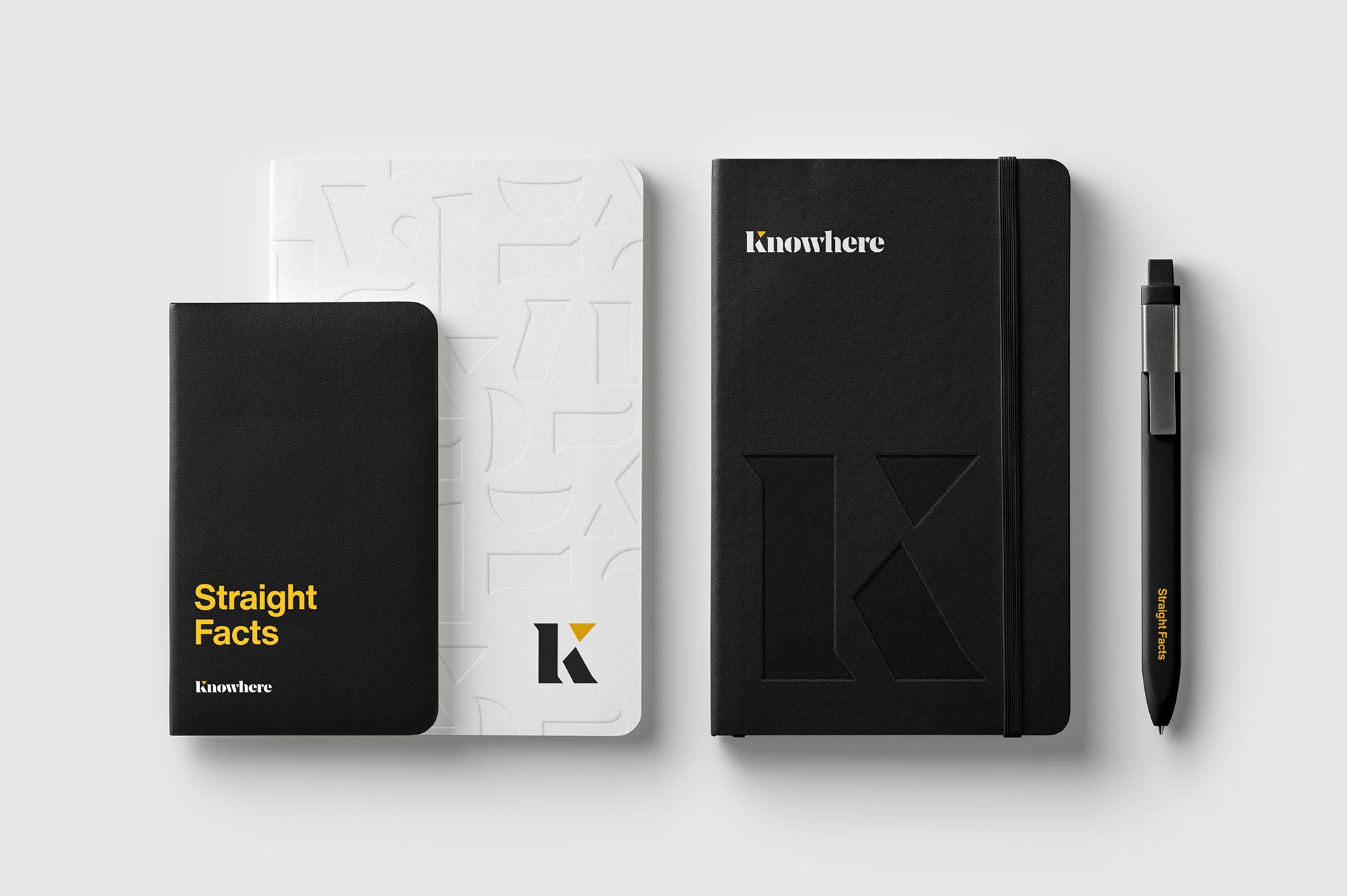 Creative knockout.
Straight Facts became the internal mantra that led us to a bold and honest design language embracing the traditional, factual black and white of newsprint. Bright yellow sets Knowhere apart from other news organizations by sending a neutrality signal, as yellow is culturally and politically neutral. We launched Knowhere across small communities in recent news desert markets where traditional media doesn't exist. Our campaign needed to be highly contextual, bringing about an authentic sense of localization to each micro-market. Proven out-of-home tactics were deployed, along with a digital push. Awareness is growing faster than anticipated, and readership feedback is incredibly positive. But more importantly, more readers are being exposed to the Straight Facts every day.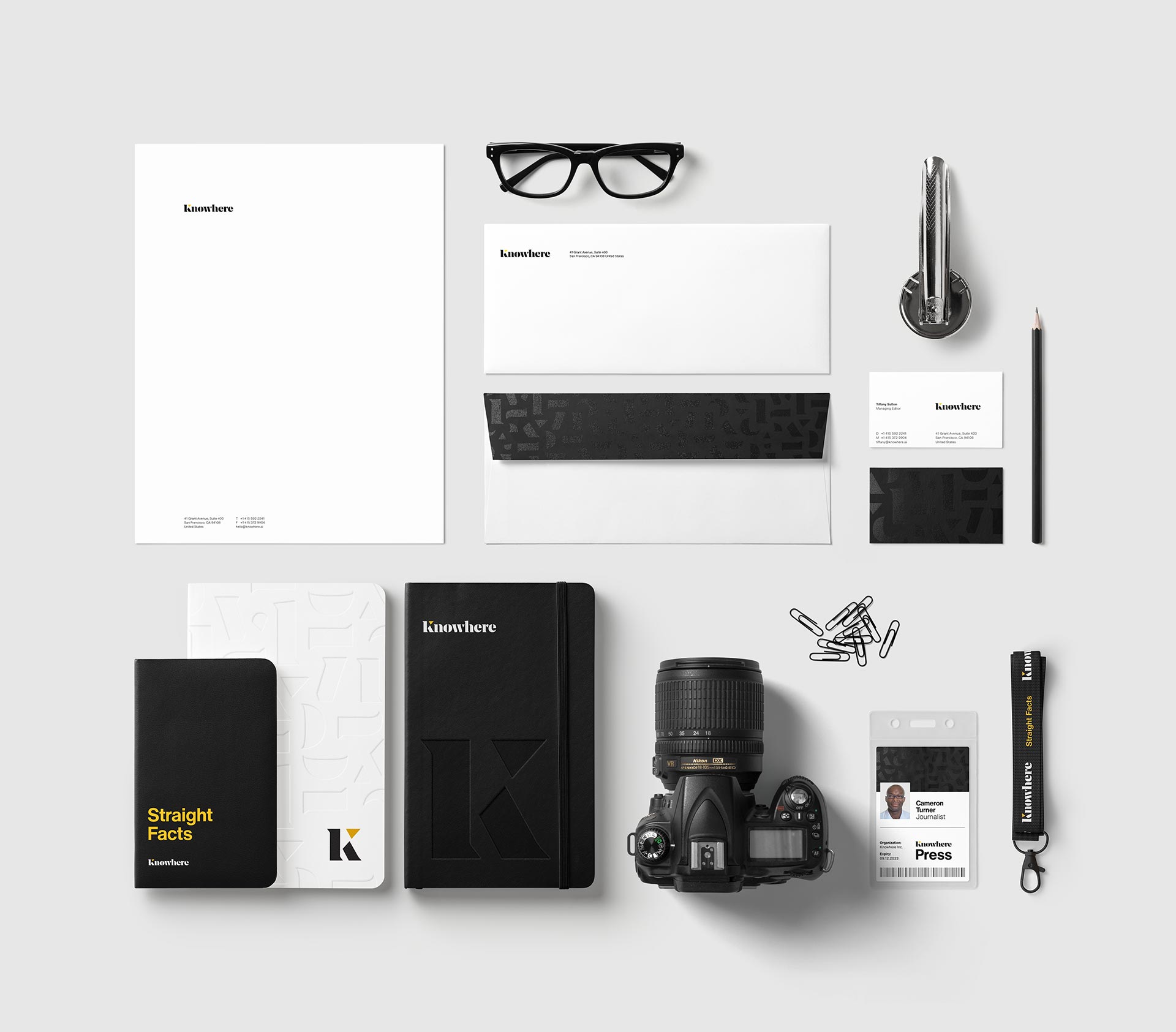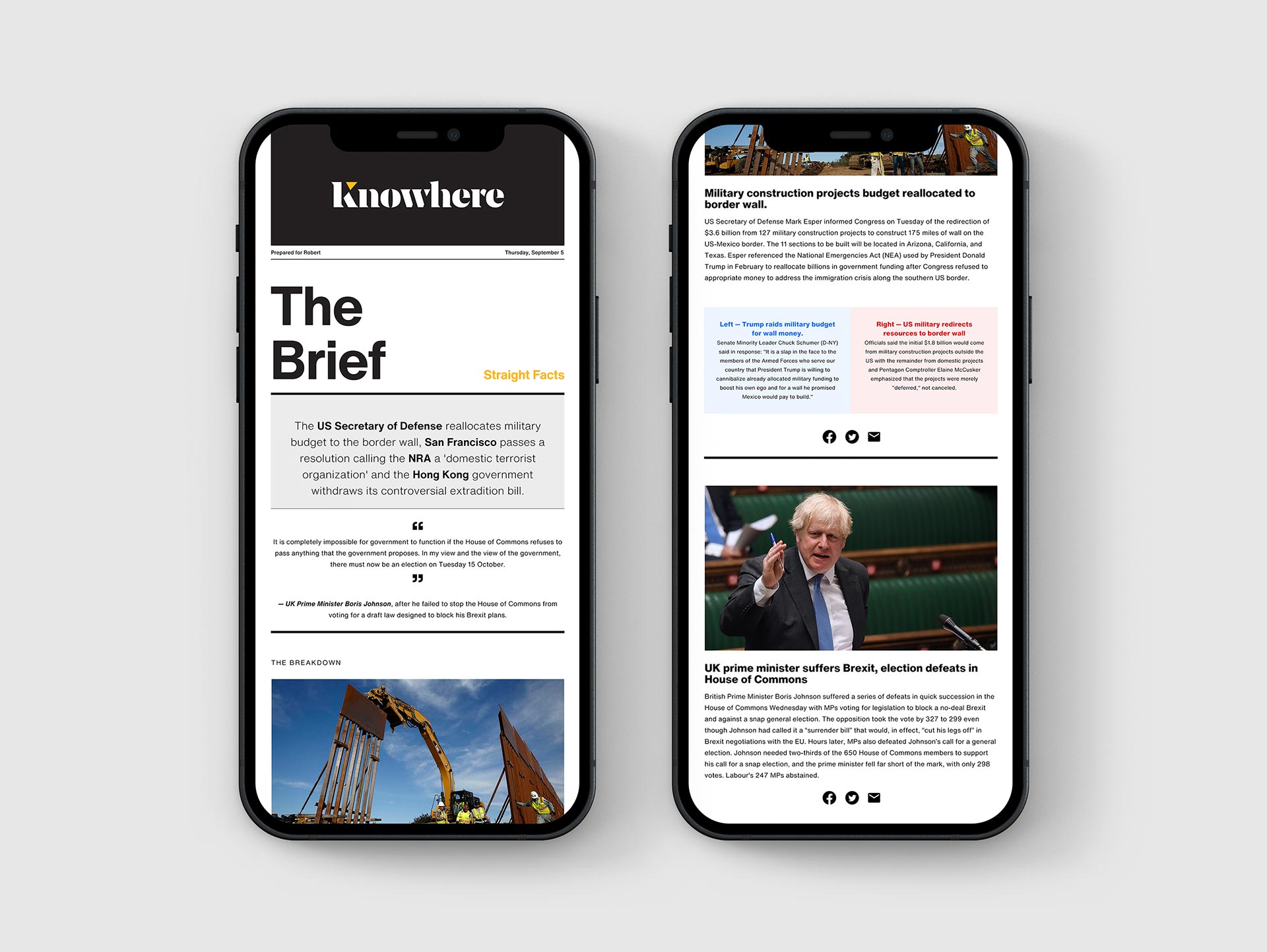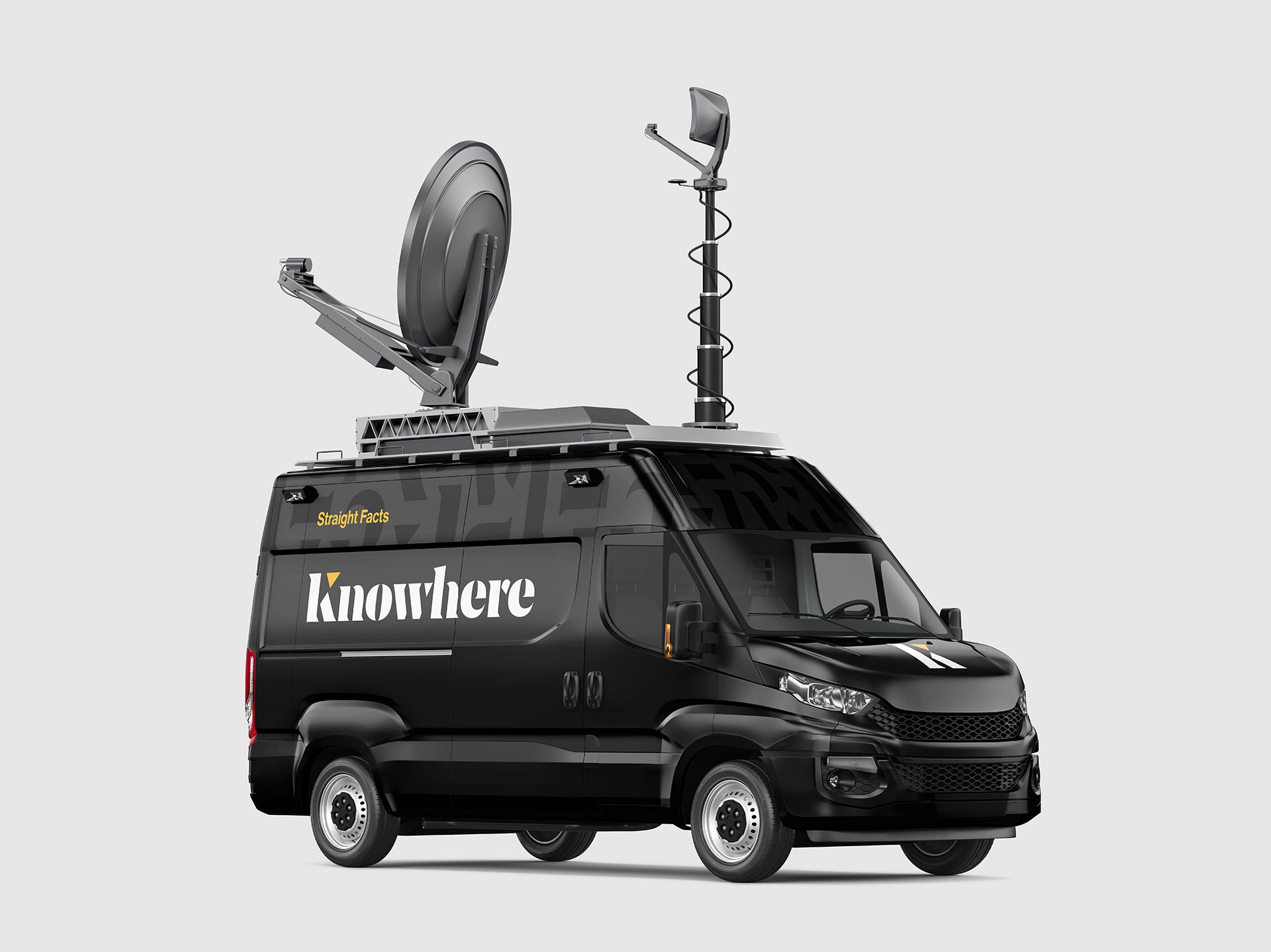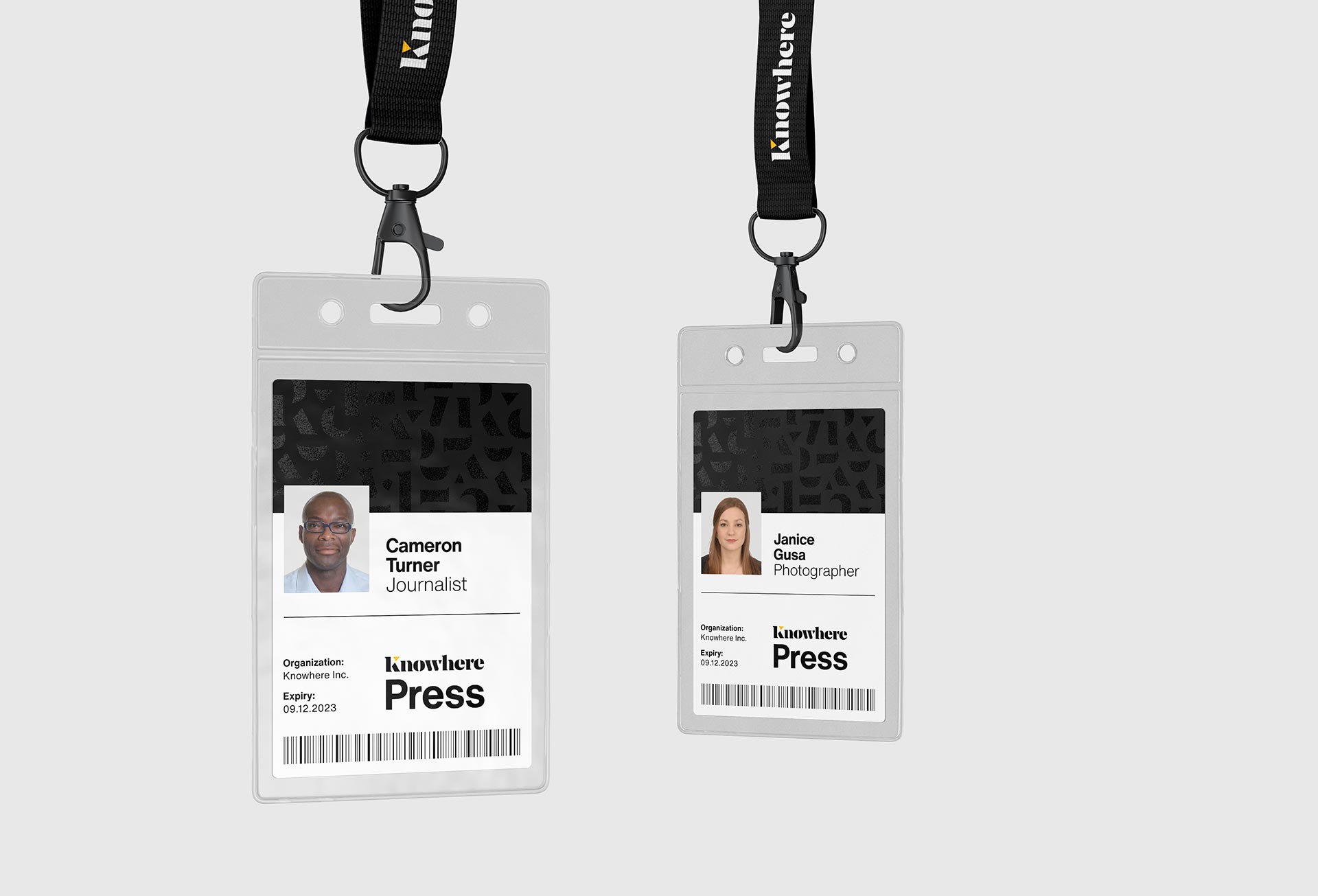 We feel we've taken a huge step forward with the quality of our product since working with Full Punch and hugely appreciate your commitment and patience with us.