StableFeed
Tradition
Culturally, how we view horses has shifted from livestock to pets. As a result, StableFeed is revolutionizing horse food to meet the demands of loving horse owners everywhere.
Brand Strategy
Naming
Packaging Design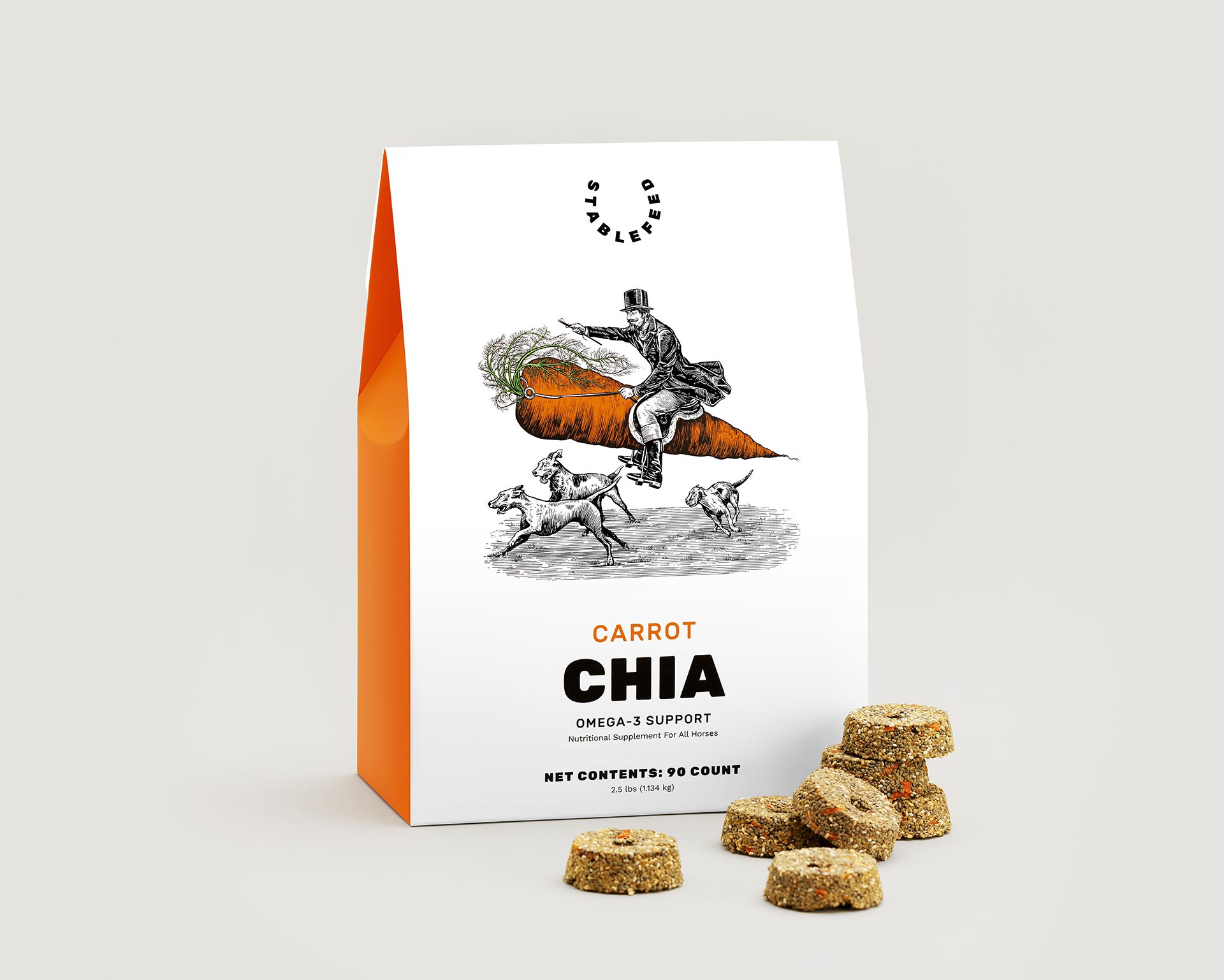 Tale of the tape.
The equine industry is at a tipping point. Horses are no longer viewed as livestock but instead held in the same high regard as domesticated pets. Unfortunately, most feed producers don't reflect this categorical shift and still make highly processed animal nutrition with little to no dietary value. But StableFeed isn't like other feed producers. By creating natural feed and supplements with the animal front of mind, they're leading the equine revolution, and we needed to create a brand that matched their innovation.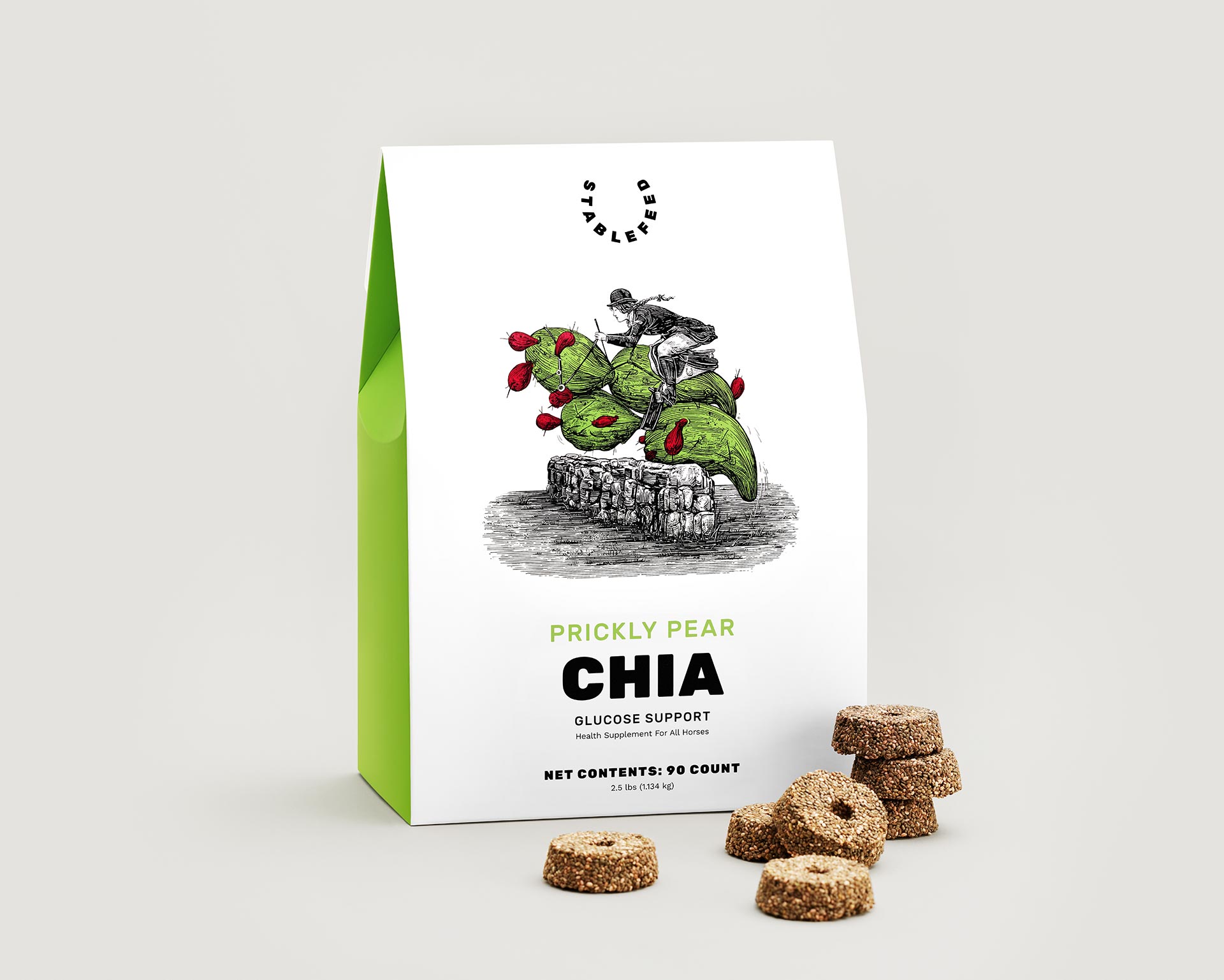 Creative knockout.
The new chia supplement packaging harkens back to the good old days when food was made the way mother nature intended: real, simple, natural. Playful product illustrations reflect this bygone era and the unique benefits behind every ingredient. Each package is a celebration of the expression, "you are what you eat." These are superfoods for super horses. The advertising campaign featured bold headlines combined with the packaging illustrations to draw readers in to learn more about StableFeed's revolutionary impact.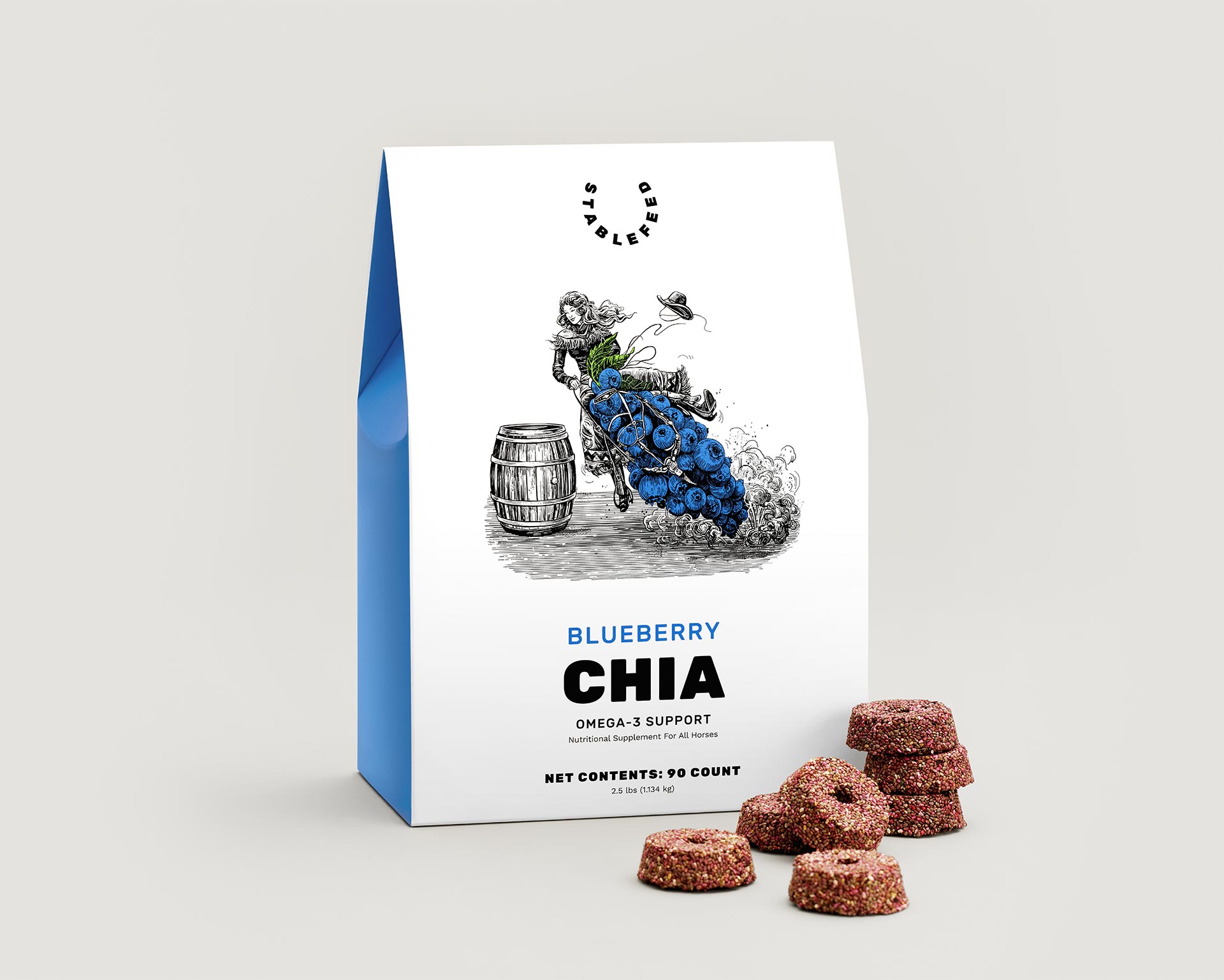 There are lots of creative agencies out there that can make nice-looking things, but there are very few that can actually approach something from the point of the customer and get such a reaction. Excellent work.